Bio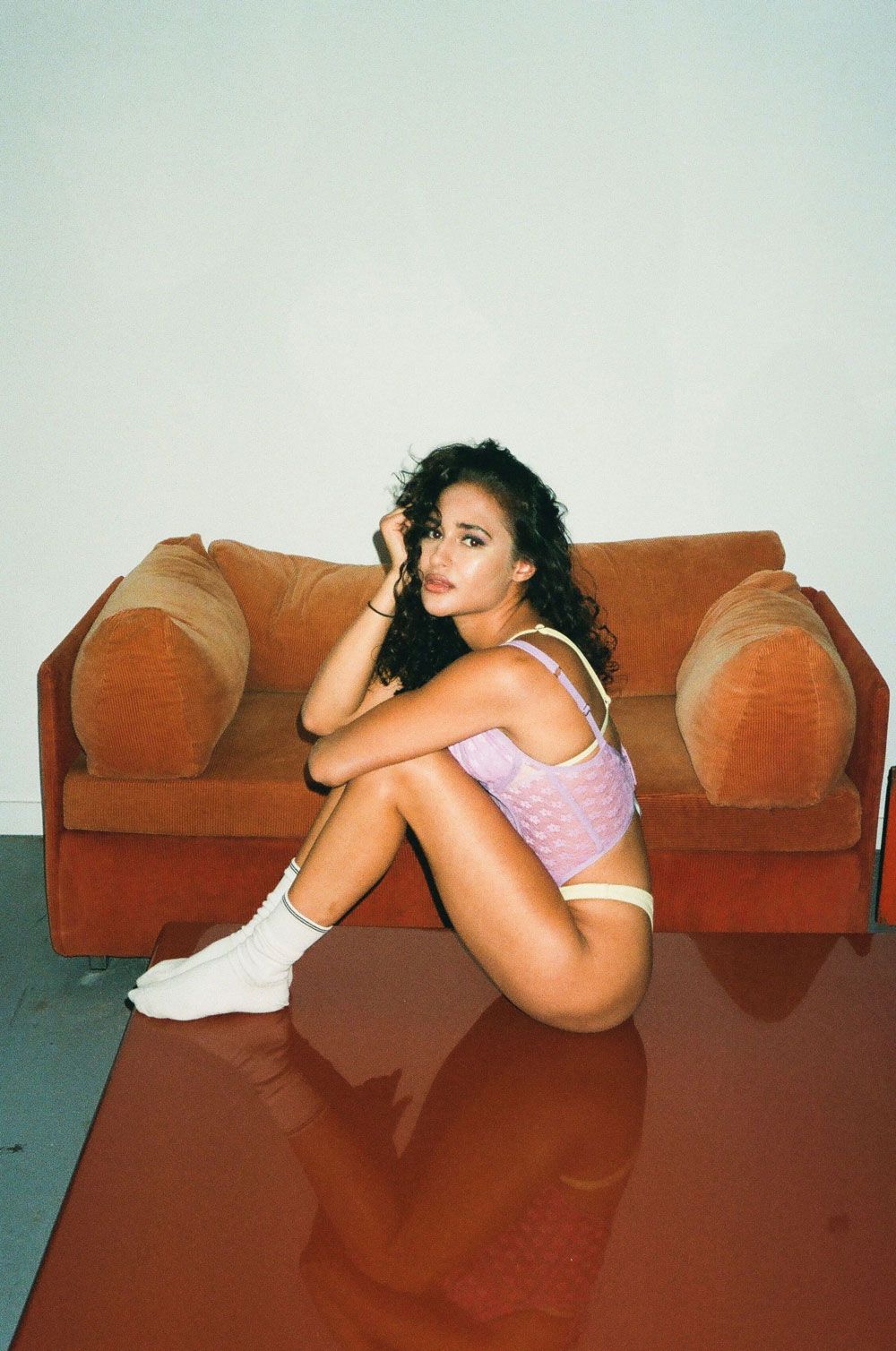 Music has been an integral part of Lili-Ann De Francesco's life since the early age of seven. Born and raised in Montreal, Quebec, Lili performed with her father during much of her youth – appearing on stages as big as Quebec's La Voix in 2015, making history as the show's youngest contender ever. Since then, he's guided her and still works as her mentor and manager.
As bright and honest as her music is, Lili's own tastes read old soul. "I was like, three-years-old," she remembers, "and my dad and I were listening to Nirvana, The Beatles, Queen, I grew up on that kind of music." The Beatles specifically hold a special place in Lili's heart, and in her own world as an artist. "'Here Comes The Sun' [by The Beatles], I think, is a classic," she tells me. "I play it every morning on my phone and think, today's going to be a good day." And when she began to take stage herself, first with her dad, then as a solo act, The Beatles were naturally a part of that, too. "My dad is… I don't want to say my whole world, but pretty much," said Lili of her special relationship. "We're just really close."
Lili is an authentic and intentional creator, who transfers candid emotions from her life experiences into her music, and also champions being an inspiration to others who face similar challenges. "I started talking about my anxiety on social media about 2 years ago. I was so scared to share something that personal." Surprised by the outpouring of love and support from listeners, Lili decided to push forward, recommitting to her promise of staying true. "Life is going to hand you all kinds of stuff and you have no choice but to deal with them," Lili said." That's why I wanted to talk about it; because I'm normal. I have bad days, good days and amazing days. I wanted to show how social media is not always the truth, and that it's okay to go through some rough times." Now, Lili's doing it her way —trips, falls, and all.
In 2019, Lili released her first project, a self-titled, bilingual EP, which was a staple moment in her career. Weaving between French and English over high-octane pop instrumentals, she found writing in English to be very instinctual. She says "Writing this, putting it out with a very small team made me realise that there is strength in numbers. I can't do it all. This music ended up opening a few doors for me."
On November 23, 2021, the beginning of Sagittarius season and Lili's birthday, "The Great Escape," an intimate, beautiful cover that reintroduced the singer to the world, her first release with Maison Barclay / Universal Music Canada. In it, she also plays the piano, which she's been learning since she was just five-years-old. While Lili isn't new to music, even boasting chart success ("Remember' with Tyler Shaw) and commercial appeal ("Winter Song" with Eli Rose, her first song for the holidays) — this was her re-debut. The one where we meet the real her.
"I want to do what I like, and I want the people who work with me to support my decision and support my choices," she said. "I want to be true in my music, as well —I want to talk about real stuff." And she does, touching on tough topics like her struggles with disordered eating, a deeply personal, yet relatable topic for many young women like her. Lili's creative diversity is also evident by her acting pursuits. As a multi-hyphenated creator, Lili channels the same energy from her music onto sets – most recently, appearing in the 2020 TV series, Mon Fils.
Coming into her own in the fast-paced Instagram-turned-TikTok universe, Lili is not someone who takes her goals as an artist lightly. She also recognizes how easy it is to get caught up and lose sight. The most important principle for Lili, however? Choosing herself, as well as staying grounded and relatable. "I want to show people that I can be vulnerable, but also I can be fun —it's not really 'artist' and 'person '[for me]. It's one."
Lili is gearing up to release more music, showing her vulnerability to the world through her official debut with Maison Barclay / Universal Music Canada "idc". Lili says, "The original idea for 'idc' has been in my mind and heart since my teens, but co-writing the actual song with talented artist and songwriter Luca Fogale was actually very liberating. I also love Lucatheproducer's production on the track. I think he captured the bigness but yet subtle and artistic parts of the song -and that is also how I see my music as a whole. Right away when we heard it for the first time, we were like okay this is it, this is the song. I'm so excited for the world to hear this song, it's so personal and it's so vulnerable, and I think that's what I love the most about it."
Contact
Management
Jordan Karab
Jordan@risingstarnetwork.com
Press
Lauren O'Brien
Lauren.OBrien1@umusic.com
Label
Guillaume Moffet
guillaume.moffet@umusic.com
Agent
Simon Chartrand
simon@paquinartistsagency.com
North America, South America, Asia, Australia (world ex-UK/Europe)